Opera Idaho's offices are open.
Opera Idaho's office re-opened to the public on Friday, May 1. We are taking the necessary precautions to safeguard the health of our patrons, singers and employees. To comply with Boise's public heath order, masks, bandanas or other coverings that completely cover the nose and mouth will be required while visiting the Opera Idaho office or any scheduled event or performance, and we continue to observe rules regarding appropriate social distancing.
Thank you for a successful Auction of Arias!
Thank you to all who took part in making this year's Auction of Arias a great success. On Friday, November 6, generous opera lovers joined us in person for a socially-distanced event at the Boise Centre and from home via Zoom for Opera Idaho's first-ever live-streamed event. We are very excited to announce we exceeded our goal and made over $57,000 in net contribution! The event featured performances by Jena Carpenter, Michele & Jason Detwiler, Cecilia Violetta López, and Andrew Peck, accompanied by Betsi Hodges.
Michele Detwiler performing "Près des ramparts de Séville" from Bizet's Carmen at Auction of Arias
Thank you to the Boise Centre Staff; our Opera Idaho volunteers Willis Carr, Caitlin Carlberg, and Bae Emilson; wine donors: Elaine Crawford, Leslie & Marshall Garrett, Vicki Kreimeyer, Lynne & John Mattison, Gizella O'Neil, and Pam & Brian Thomas.
Cecilia Violetta López's appearance sponsored by
Leslie & Marshall Garrett
Karen & Christopher Meyer
Jodi Reynolds & Dr. Ronald Reinhart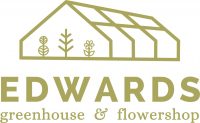 We have made the tough decision to postpone all staged productions in 2020. Our Board and staff have tried to remain optimistic in the hopes that the show could go on, but considering the continuing uncertainty in closures and reopenings, potential for indoor performance shutdowns or limitations, and above all, our concern for the well-being of our patrons, singers, staff, and our community, it seems prudent to make this decision now.
All the exciting productions we had lined up will now take place between January & December 2021. Season ticket-holders will still be able to enjoy all the productions to which they subscribed, just in a new order. We will continue to have smaller, socially-distanced events like the Cecilia Violetta López recital in October, our Operatinis, the upcoming piKINics and other events through the end of this year. 
For updated dates, click below.
Our 2020-2021 Season features an exciting lineup of four mainstage operas and two Add-On productions including some familiar favorites and Opera Idaho premieres. Prices start at $83, that's just $20.75 per opera!* 
You may also subscribe by calling Merri at 208-345-3531 ext. 2.
* Prices plus tax. A combination of a 20% discount on subscription tickets and no service/handling fees represent nearly 25% over purchasing single tickets.