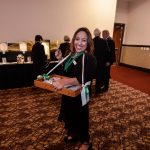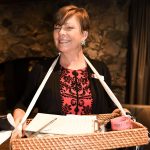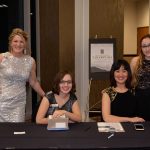 Volunteer Supers needed for an american dream!
Have you ever wanted to be on stage? Has the thought of being in an opera ever crossed your mind, but without having to sing? This is your chance!
We are looking for 1 male super to be an FBI agent and 2 non-gender specific supers for our upcoming production of An American Dream.
As of this posting, supers would need to be available to attend rehearsals on the following days (subject to change):
Tuesday, February 21 from 10-1 PM (All Supers)
Wednesday, February 22 from 3-6 PM (All Supers)
Friday, February 24 from 10-1 AND 3-6 PM (All Supers)
Saturday, February 25 from 11-3 PM (All Supers)
Monday, February 27 from 7-10 (Sitzprobe – All Supers)
Tuesday, February 28 from 7-10 (Piano Tech – All Supers)
Wednesday, March 1 from 7-EOS (Orchestra Dress – All Supers)
Thursday, March 2 from 7-EOS (Final Dress – All Supers)
Friday, March 3 – 7:30 – Performance 1 (Evening – All Supers)
If you are interested or know someone who might be interested, please send an email to Curtis Crafton, Opera Idaho Artistic Administrator, at curtis@operaidaho.org.
Volunteer Appreciation Event
The Volunteer Appreciation Event is an annual event in which the staff gives back to our wonderful volunteers. We are a small staff and often rely on the kindness of those willing to donate their time to help us throughout the year. This event is also a great way for us to welcome new volunteers to Opera Idaho as we talk about our plans for the season and possible upcoming volunteering opportunities. Of course, we will also have a special performance from one or more of our Resident Company members who will be accompanied by our incredible staff accompanist, Betsi Hodges.
Fall 2023 – exact date and location TBD
Whether you're looking to volunteer for the first time or are already one of our many dedicated volunteers, come mingle with other volunteers and meet our staff, if you haven't already. Our staff will be preparing and serving appetizers, wine, and other refreshments. We will have door prizes and will also be announcing the Volunteer of the Year for our past two seasons since we were unable to have this event as planned last year.
Please RSVP by Monday, August 29 by contacting Krista at krista@operaidaho.org or (208) 345-3531 ext. 2.
Would You Like to Volunteer?
Become a part of the magic! Opera Idaho is looking for Opera lovers who want to work behind the scenes and volunteer to help bring the Opera to life!
As an Opera Idaho volunteer, you will have the opportunity to…
Attend a volunteer kick-off event in the early fall
Participate in committees
Attend volunteer socials
Attend and assist at Opera Idaho special events
Plan signature events and fundraisers
Assist with various office tasks
Meet international opera stars
Set and achieve goals for the opera
If you are interested in becoming a volunteer, please fill out the Volunteer Form at the bottom of this page.
Volunteer of the Year
Once a year, the staff chooses a volunteer that goes above and beyond to help wherever needed.
2021-2022 Janny Wing
2020-2021 Carol L. Montgomery
2019-2020 Bae Emilson
2018-2019 Heather, Casidee, & Abygail Ballantyne
2017-2018 Carla Fromm & Ellen McKinney
2016-2017 Susan Jones
2015-2016 Ivana Gigante
2014-2015 Regina Montenegro
2013-2014 Rose-Marie & Max Bearden and Alize Norman
2012-2013 Vicke Lee
2011-2012 Mike Stanton
2010-2011 Trish Ebsworth and Marvin Hansen
2009-2010 Dan Monasterio & Eric Jones
2008-2009 Jimsi Kuborn and Stan Fornander
2007-2008 Bernadette Bonaminio
2006-2007 Leslie Garrett
Thank You to Our Volunteers!
Last season was very successful for Opera Idaho, and that is in large part due to our dedicated group of local volunteers. Below is the list of individuals who have helped us in the last two years (updated April 2022)
Harriet Almerico
Benjamin Arroyo
Christine Bedard
Marty Brookman
Caitlin Carlberg
Elaine Crawford
Nanette Duncan
Abygail Ballantyne
Casidee Ballantyne
Heather Ballantyne 
Rose-Marie & Max Bearden
Kathleen Beynun
Jessa Cady
Willis Carr
Ilona Copeland
Glenna Crawforth
Michele Detwiler
Joan & Phil Ehrnstein
Bae Emilson
Carla & Jeff Fromm
Kent Gardner
Leslie Garrett
Emily Hammond
Fred & Sue Hebert
Lisa Hecht
Patty Henry
Elizabeth Hess
Helena Howell
Rebecca Jauquet
David Jensen
Eric Jones
Colleen Kelly
Vicki Kreimeyer
Mary Langenfeld
Boyd & Mary Leavitt
Vicke Lee
Paul Lucia
Marina Lukyantseva-Haworth
Pamela Martin
Barbara Martin-Sparrow & Roger Sparrow
Brent Mathieu
Lynne Mattison
Leslie Mauldin
Yvonne McCoy
Evangel McVicker
Ellen McKinney
Lori Miller
Dan Monasterio
Regina Montenegro
Carol Montgomery
Barbara & Pat Myhre
Nicole Nelson
Alice Norman
Gizella O'Neil
Nicole Otte
Constance Poiser
Bill & Wanda Previty
Tamar Raymond
Gwen Rumer
Carollen & David Ryan
Bonnie Salewski
Linda Secretan
Laura Simic
Jeff & Jo-Anne Smith
Nancylee Summerville
Judith Taylor
Kryston Velarde
Sherry Vogel
Patty Wainwright
Katy Weyand
Jenna Whitlock
Bill Wilkinson
Shawna Yant
Yao Yin
Glenn & Michelle Zausmer
We routinely acknowledge our volunteers in printed materials – if you do not want to be listed, please let us know as well.