Art song recital
Join us for a free recital of art songs featuring our four Emerging Artists and staff accompanist Betsi Hodges, the first of three in our annual series.
Sunday, March 26 • 2:30 pm
free admission
Boise Philharmonic Rehearsal Hall
516 South 9th Street, Boise
Estimated run time: 1 hr 30 mins. There will be a small wine reception after the recital.
operatini: RUSALKA
Join us for a fabulous evening with dinner and music. The ticket price includes dinner plus the cast of Opera Idaho's upcoming production of Rusalka performing some of their favorite musical theatre and opera selections.
Thursday, April 13 • 5:30 & 8:00 pm
Preferred: $40, General: $31
The Egyptian Theatre
700 W Main St, Boise
Estimated run time: 45 mins for dinner and 1 hr for performance.
RUSALKA
The most popular and successful Czech opera, Rusalka, tells the story of an immortal water nymph from Slavic Mythology who falls in love with a prince and yearns to become human. 
Friday, April 21 • 7:30 pm
Sunday, April 23 • 2:30 pm
Tickets start at $30 plus tax & fees
The Egyptian Theatre
700 W Main St, Boise
Estimated run time: 2 hr 30 mins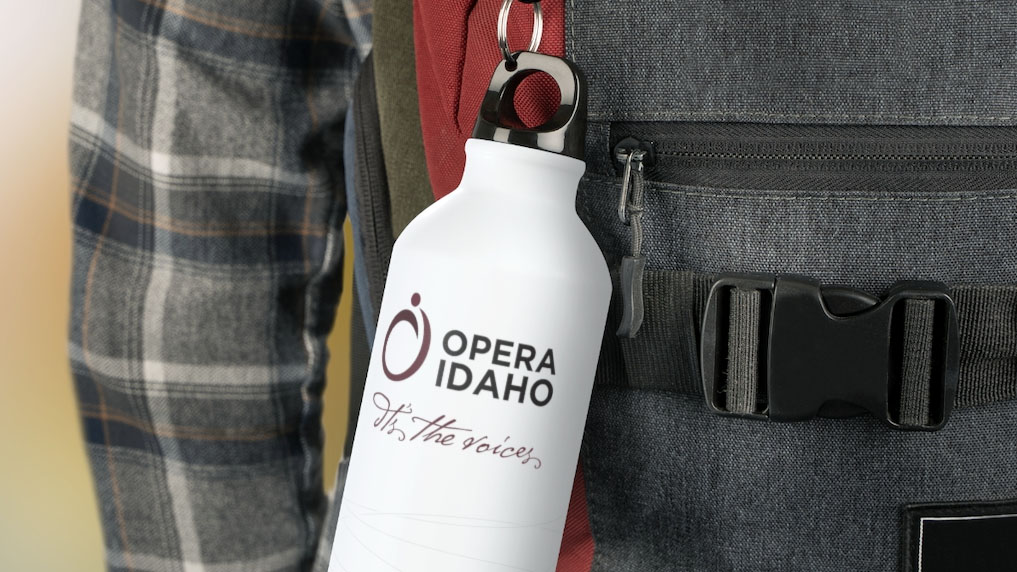 shop is open!
Get your Opera Idaho swag right here! Item are made-to-order and shipped directly to you.
SEEKING memorabilia
Do you remember Opera Idaho from "way back when?" It's hard to believe, but "way back when" spans almost 50 years! The very first performance by then-Boise Civic Opera was Weill's Street Scene, on November 30, 1973, at Boise High School. Boise Civic Opera became Boise Opera in 1983, then Opera Idaho in 1997. In November 2023, Opera Idaho will celebrate its 50th Anniversary. As we begin our 50th season this fall, we will be celebrating this monumental event all year long. As part of the festivities, we have plans to feature special displays of archived programs, photos, recordings and more!
Do you have any special memories of Opera Idaho's past? Perhaps you have participated in a mainstage opera production as a named role artist, chorus member or a member of the orchestra? Did you ever volunteer as a supernumerary (extra) or help with sets, costumes or makeup? Were you a member of the Children's Chorus? We'd love to see your photos or old programs that we may not already have in our archives.
Please email Krista Arroyo at the Opera Idaho office at krista@operaidaho.org with your photos or stop by our offices at 515 S. 9th St. during business hours. (Monday – Friday from 9:30 a.m. – 4:30 p.m.)