Season Subscriptions Now On Sale
In Good Taste
Join us for Opera Idaho's summer fundraiser In Good Taste. It is an evening of opera, food, and Cinder wine pairings in support of Opera Idaho. This event features a three-course dinner by Nosh, a dessert auction, and live music. Soprano Jena Carpenter will be performing selections from William Bolcom's "Cabaret Songs."
Thursday, June 15, 7:00 pm
Tickets: $150 per person
Cinder Wines
107 East 44th Street, Garden City
Opera in the Park
Join us for our third annual Opera in the Park.  This FREE outdoor concert features world-class soloists; the Opera Idaho Chorus and a live orchestra, under the baton of conductor Andy Anderson. Also returning this year will be food trucks and a beer and wine garden. 
Saturday, July 8, 7:30 pm
Free outdoor concert, food and drinks available for purchase.
Gene Harris Bandshell
Julia Davis Park, Boise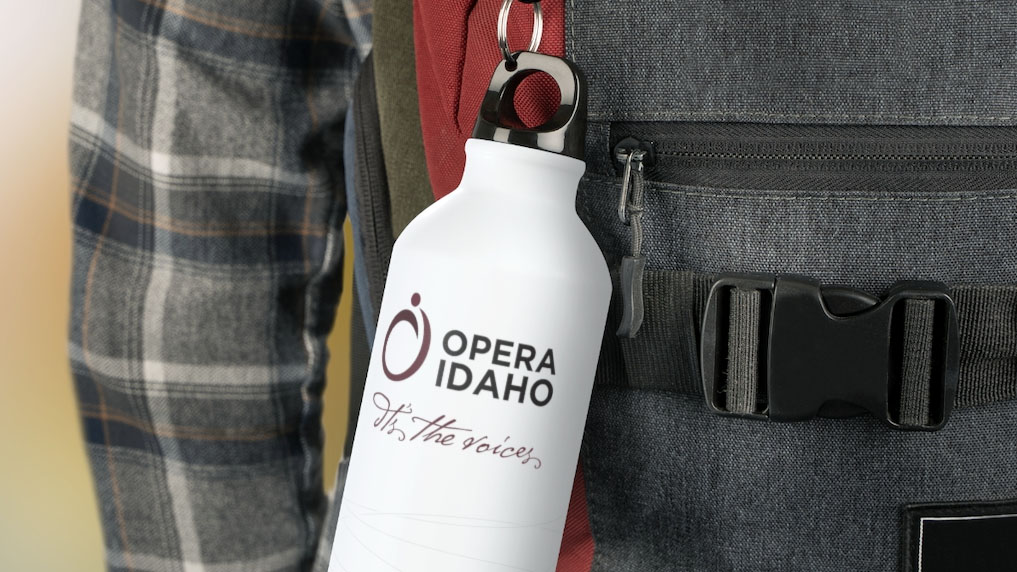 Shop Is Open!
Get your Opera Idaho swag right here! Item are made-to-order and shipped directly to you.
Seeking Memorabilia
Do you remember Opera Idaho from "way back when?" It's hard to believe, but "way back when" spans almost 50 years! Do you have any special memories of Opera Idaho's past? Perhaps you have participated in a mainstage opera production as a named role artist, chorus member or a member of the orchestra? Did you ever volunteer as a supernumerary (extra) or help with sets, costumes or makeup? Were you a member of the Children's Chorus? We'd love to see your photos or old programs that we may not already have in our archives.
Please email Krista Arroyo at the Opera Idaho office at krista@operaidaho.org with your photos or stop by our offices at 515 S. 9th St. during business hours. (Monday – Friday from 9:30 a.m. – 4:30 p.m.)