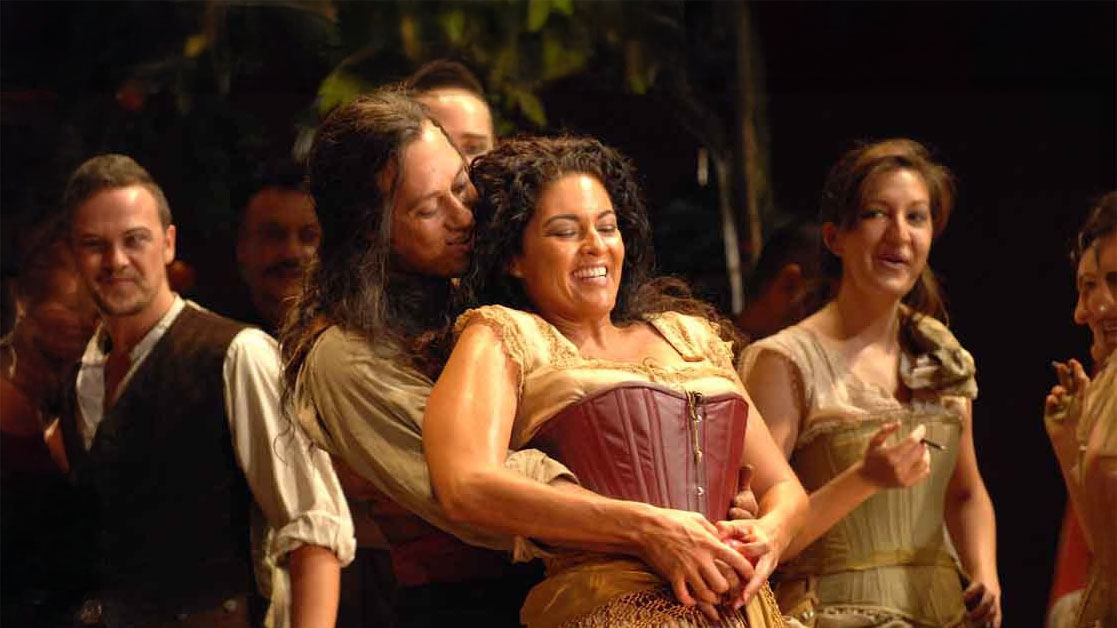 Have you voted for your favorite artist?
Opera Idaho was very fortunate to have some extremely talented artists with beautiful voices grace our stage during the 2021-2022 season. Opera Idaho donors at the Friend Level ($100) or above are entitled to vote for their favorite artist. The artist with the most votes will get a prize from Opera Idaho.
Were you charmed by the wealthy young widow or her suitor? Were you enthralled with the seductive Romani temptress? Perhaps you were moved by a nun's journey to save a convicted man's soul? Let your favorite artist know how much you appreciate them by casting your vote!
Not sure if you are at the Friend Level? You can always donate by clicking here and then come back to cast your vote.
Voting for the 2021-2022 season is now closed.