guest artists
Scroll down for bios.
Blythe Gaissert
Mezzo-soprano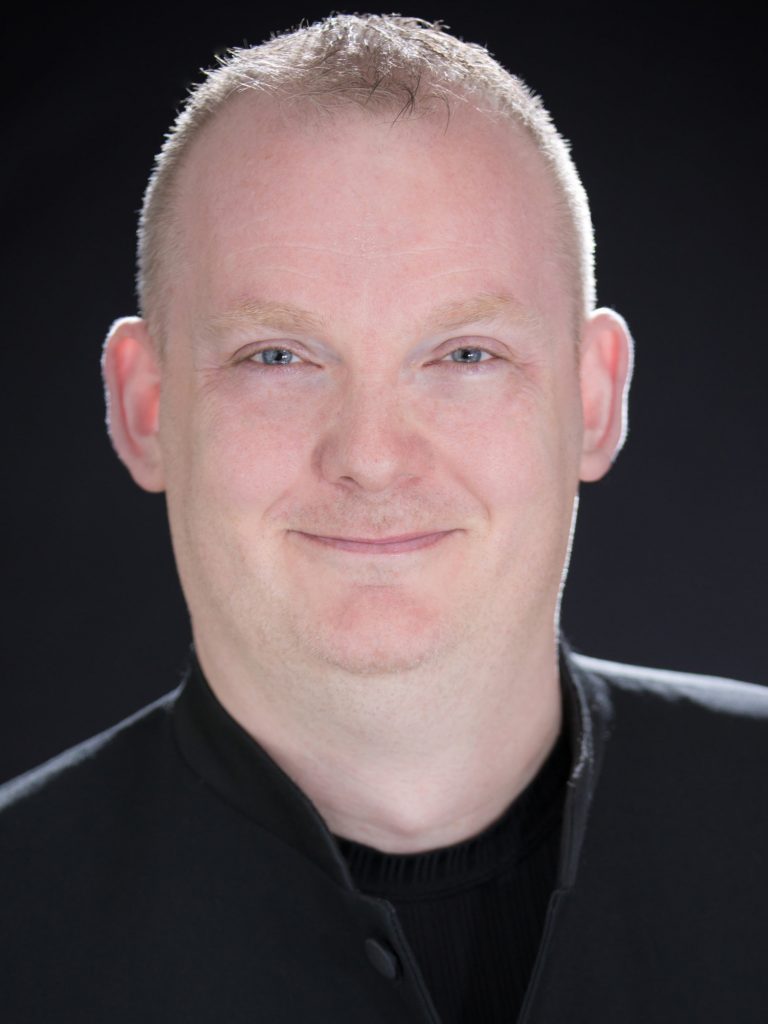 Sopranos
Kathleen Beynun
Carley Ann Campbell
Kristen Dittman
Hana Jung
Janell Zuckerman
Mezzo-Sopranos
Veronica Blake
Erin Case
Hannah Lee
Ellen McKinney
Jennifer Turner
Tenors
Raydel Perez Gonzalez
Alexander Hill
Geoffrey Parks
Jonathan Perry
Doug Rinard
Alexander Lundquist
Basses
Colin Cho
Nik Dumas
Jesse Kaye
Erik Noyce
Brayden Olsen
Gregory Watts
Violin I
Kathy Stutzman1
Lauren Folkner
Anna Marie Vargas
Katherine Dickeson
Violin II
Dawn Douthit2
Rebecca Desta
Heather Calkins
Alex Hastings
Viola
Dave Johnson2
Marcie Van Heune
Adele Rosen
Lydia Montague
Cello
Micah Claffey2
Stephen Mathie
Lisa Cooper
Bass
Chris Ammirati2
Daniel Ball
Flute
Melanie Keller2
Nicole Molumby
Oboe
Ryan Klein
Clarinet
Carmen Izzo2
Jennifer Rudser
Bassoon
Janelle Oberbillig
Horn
Sandon Lohr2
Gemma Flores
Trumpet
Zachary Buie2
Randy Bauer
Trombone
Sarah Paradis
Timpani
Matthew Grady
Percussion
Josh Gianola
Harp (keyboard)
Betsi Hodges
Keyboard
Kelly Kaye
1. Concertmaster   2. Principal
Praised for her "silvery, ethereal-sounding Sophie" by Opera magazine and "lovely vocal delicacy" in The Telegraph, Madison Leonard earned across-the-board rave reviews for her international debut in the summer of 2021 in Der Rosenkavalier at Garsington Opera. In the 2021-22 season, she returns to Austin Opera and makes her debut with the Lyric Opera of Kansas City as Chrisann Brennan in The [R]evolution of Steve Jobs. She also sings excerpts of the title role of Lucia di Lammermoor in concert with the Sacramento Philharmonic and joins Utah Opera as Mabel in The Pirates of Penzance. Coming seasons include a return to Gilda in Rigoletto with Dallas Opera, roles debuts as Leïla in Les pêcheurs de perles with Austin Opera, Marie in La fille du régiment with Utah Opera, and a return to Garsington Opera for another role debut. 
Last season, in addition to her role and company debut as Sophie in Der Rosenkavalier at Garsington Opera, she returned to Seattle Opera as Adina in a filmed version of L'elisir d'amore. Her debut with Dallas Opera as Susanna in Le nozze di Figaro and her first performances of Marzelline in Fidelio with North Carolina Opera fell prey to the COVID-19 pandemic, as did her first Pamina in Die Zauberflöte with North Carolina Opera and the title role of Emmeline with Tulsa Opera in the season prior.
Ms. Leonard recently made her role debut as Gilda in Rigoletto with Seattle Opera and returned to the role with with Austin Opera; her performance later was named one of the Top Ten Joys in Dance and Classical Music by the Austin Chronicle. She began her close relationship with Seattle Opera, having first joined the company as Chrisann Brennan in Bates' The [R]evolution of Steve Jobs for her debut and then as Frasquita in Carmen.
She returned to Wolf Trap Opera for two role debuts: Ilia in Idomeneo and Juliette in Roméo et Juliette following previous performances as Madeline in Glass' The Fall of the House of Usher and the Daughter in Glass' The Juniper Tree. She is a former Cafritz Young Artist of Washington National Opera, at which she sang Morgana in Alcina, the High Priestess in Aida, the Rose in Portman's The Little Prince, and Little Zegner Sister in Mazzoli's Proving Up. Other recent highlights for the soprano include Susanna in Le nozze di Figaro and Rosina in Il barbiere di Siviglia with Inland Northwest Opera, Adele in Die Fledermaus with Opera Idaho, and Susanna in Le nozze di Figaro with Amarillo Opera.
On the concert stage, she has twice joined the National Symphony Orchestra: her debut with Gianandrea Noseda conducting Stravinsky's Pulcinella as part of the SHIFT Festival followed by an immediate return soloist in Vaughan William's Symphony No. 3 (A Pastoral Symphony) under the baton of Sir Mark Elder. She is a frequent guest of the Florida Orchestra and has joined institution for Orff's Carmina Burana, Haydn's Creation, further performances of Stravinsky's Pulcinella, and a concert of opera favorites. She sang her first performances Fauré's Requiem with the Apollo Orchestra in Washington, D.C., joined the New York Festival of Song for a program of music from the British Isles at Caramoor and Merkin Hall in New York City, and offered a solo recital at Washington Adventist University.
Ms. Leonard is a 2018 winner of the Metropolitan National Council Auditions, at which she sang arias from Rigoletto and Hänsel und Gretel with Bertrand de Billy conducting. She is a previous first place winner of the Houston Grand Opera Eleanor McCollum Competition. Additionally, she received the Women's Voice Fellowship from the Luminarts Cultural Foundation and scholarships from the Lynn Harvey Foundation and the Musicians Club of Women. The soprano earned her Master of Music degree from Northwestern University and her Bachelor of Arts from Pepperdine University. She is a former participant of the Merola Opera Program in association with San Francisco Opera at which she sang Monica in Menotti's The Medium and a former young artist of Des Moines Metro Opera.
Mezzo-soprano Blythe Gaissert has established herself as one of the preeminent interpreters of some of the brightest stars of new classical music. A true singing actress, she has received critical acclaim for her interpretations of both new and traditional repertoire in opera, concert, and chamber repertoire.  "Gaissert gave a dramatically powerful, vocally stunning portrait of a woman growing increasingly desperate and delusional from lack of contact with the outer world. Gaissert's development of Loats's personality was utterly believable, and she gave a virtuoso performance of this very challenging music' (Arlo McKinnon, Opera News for The Echo Drift). Known for her warm tone, powerful stage presence, and impeccable musicianship and technical prowess…."Mezzo-soprano Blythe Gaissert was impossible to ignore as the headstrong Mother Marie. She has a pure, powerful and appealing voice and a forceful stage presence to match." (Denver Post) 
In the 19-20 season, Ms. Gaissert created the role of Dorothy in the world premiere of Kamala Sankaram and Rob Handel's LOOKING AT YOU with Here Arts Center NYC, sang Gertrude Stein in Ricky Ian Gordon and Royce Vavrek's 27 with Intermountain Opera Bozeman, Hannah After in AS ONE with Opera Columbus and Opera Memphis, covered Margret in WOZZECK at the Metropolitan Opera, sang Hansel in HANSEL AND GRETEL at San Diego Opera, performed the world premiere of a chamber piece by John Glover and Kelly Rourke with Echappe Ensemble, sang BEETHOVEN 9 with the Fort Worth Symphony, performed the world premiere of songs by Kamala Sankaram, David T. Little and Martin Hennessy with Sybarite5 as well as the world premiere of Robert Patersons AUTUMN SONGS with American Modern Ensemble at Carnegie Hall. Blythe finished out with a recital of Brahms and Schubert with the Brooklyn Art Song Society.
In the 2018-19 season, Ms. Gaissert is created the role of Georgia O'Keefe TODAY IT RAINS with San Francisco's Opera Parallele, the world premiere of the third opera by the highly acclaimed and record setting team of AS ONE: Laura Kaminsky, Mark Campbell and Kimberly Reed. She is also reprising her role as Hannah After in her 6th production of AS ONE with New York City Opera/American Opera Projects, performed Beethoven's 9th Symphony with both the Buffalo Symphony and Sarasota Orchestra, and performed in a workshop performance of Laura Kaminsky's fourth opera, also with librettist Kimberly Reed, POSTVILLE: HOMETOWN TO THE WORLD with Opera Fusion: New Works in conjunction with Cincinnati Opera and her alma mater Cincinnati College Conservatory of Music. Recent engagements include Berio Folk Songs and Siegrunue DIE WALKUERE with the Dallas Symphony, and Berlioz L'Enfance du Christ with the Orquesta Sinfónica y Coro RTVE conducted by Miguel Harth-Bedoya.
Previous engagements include CARMEN, Orlovsky DIE FLEDERMAUS, Hansel HANSEL UND GRETEL, Siegrune DIE WALKURE, Lucretia RAPE OF LUCRETIA, Maddalena RIGOLETTO, Suzuki MADAMA BUTTERFLY, soloist in the Verdi Requiem, Berio Folk Songs, Mozart Requiem, world premieres by John Adams, Laura Kaminsky, Mikael Karlsson, Robert Paterson, Martin Hennessy, Mohammed Fairouz, Richard Pearson Thomas, Glen Roven, Yotam Haber, Jorge Martin, Tom Cipullo, Renee Favand-See, Gilda Lyons, Jessica Meyer, Gabriel Kahane and more. companies with whom Ms. Gaissert has performed include the Metropolitan Opera, Los Angeles Philharmonic, LA Opera, Dallas Symphony, San Diego Opera, Prototype Festival, Aldeburgh Festival, Lyrique en Mer, Tulsa Opera, Lyric Opera of Kansas City, Sarasota Opera, and Opera Saratoga.
Winner of the 2018 Metropolitan Opera National Council Auditions, tenor Carlos Enrique Santelli is a recent graduate of Los Angeles Opera's Domingo-Colburn-Stein Young Artist Program, where he covered Nadir in The Pearl Fishers. Last season, Mr. Santelli made his Dayton Opera debut as Count Almaviva in The Barber of Seville. Last season, he performed the role of Nemorino in L'elisir d'amore with Virginia Opera. On the concert stage, he sang the tenor solo in Mendelssohn's Die Erste Walpurgisnacht with the Sacramento Choral Society and will sing Handel's Messiah with the Boise Philharmonic. Future engagements include his debut with San Diego Opera where he will reprise Almaviva, as well as appearances with Opera Orlando as Tonio in La fille du régiment and Dayton Opera as Don Ramiro in La Cenerentola.
Recent projects with LA Opera include performances in Salome, conducted by James Conlon, and Wonderful Town, conducted by Grant Gershon. Additionally, Mr. Santelli appeared as a guest soloist in a special gala celebrating the 10-year anniversary of LA Opera's Domingo-Colburn-Stein Young Artist Program. Further collaborations on the West Coast include numerous projects with LA Opera's Artist-in-Residence Matthew Aucoin.
In the summers of 2016 and 2017, Mr. Santelli was a member of Santa Fe Opera's distinguished Apprentice Artist Program where he worked with such noted conductors as Harry Bicket, Emmanuel Villaume, and Corrado Rovaris. The summer of 2017 was a particularly notable season for Mr. Santelli as he made his principal role debut with the company as Arturo in a new production of Lucia di Lammermoor. His scene work there included Nemorino in L'elisir d'amore and Arnold in Guillaume Tell.
Carlos Enrique Santelli's concert engagements have included appearances as the tenor soloist in Handel's Messiah (with the Binghamton Philharmonic Orchestra), Mozart's Coronation Mass (with the Rochester Symphony Orchestra), and Mozart's Requiem (with the University of Michigan/Yale Alumni Glee Club).
Mr. Santelli received his Bachelor of Music degree from the Oberlin Conservatory of Music and his Master of Music from the University of Michigan. It was at the latter institution that he had the distinction of holding a Jessye Norman Graduate Fellowship. He is a native of Orlando, Florida.
Charismatic baritone Brian Major continues to be praised by critics for his "velvety voice' and "commanding stage presence." During the 2021-2022 season, Mr. Major made his role debut as Scarpia in Tosca with Opera Columbus, sang the role of Taylor in the world premiere of Undying Love at Hearing in Color in Chicago, was set to perform as the bass soloist in Handel's Messiah with Grand Bend Center for Music (COVID19), returned to Sarasota Opera as Ezio in Atilla and will make his Boston Lyric Opera debut as Emile Griffith in Champion. He also returned to the Columbus Symphony to sing Schaunard in La bohème, joined Opera Carolina to sing Amonasro in Aida, made a debut with the Schenectady Symphony Orchestra singing the title role of Don Giovanni, sang in a concert of operatic excerpts with the Elkhart Country Symphony and will perform at Carnegie Hall as a soloist in Mozart's Mass in C, K. 220 and Vaughan Williams' Serenade to Music.
During the 2020-2021 season, Mr. Major was engaged to make his Chautauqua Orchestra debut singing in Paul Moravec and Mark Campbell's Sanctuary Road and performing selections from Porgy & Bess, his Opera on the James debut as Scarpia in Tosca, and a debut with Maryland Lyric Opera as Ford in Falstaff (COVID19).  In the spring of 2021, Mr. Major returned to Opera Grand Rapids as Gary in Douglas Pew's Penny and joined Lyric Fest for a filmed recital of Kurt Weill songs, the Princeton Festival for an Opera Gala, and Opera Delaware for a concert of Shakespeare selections. 
In the fall of 2019, Mr. Major joined Madison Opera for their production of La traviata as Baron Douphol and covered the role of Germont. In 2020, Mr. Major returned to Toledo Opera as Marcello in La bohème, made his South American debut as Amonasro in Aida with Theatro Municipal de São Paulo, and was slated to make his Princeton Festival debut as Germont in La traviata (COVID19).
During the 2018-2019 season, Mr. Major made debuts with Toledo Opera, Opera Grand Rapids, and Opera Carolina in their productions of The Magic Flute and Carmen where he sang the roles of The Speaker and El Dancaïro. Other season highlights include his turn in the title role of Gianni Schicchi, a recital for the Shivers Concert Series in Colorado Springs, Colorado, and Brahms' Ein deutsches Requiem with The Colorado College Summer Music Festival.  Mr. Major was also a featured musical guest at an Evening of Joyful Praise at the historic Great Auditorium in New Jersey and closed out his season as the baritone soloist in Orff's Carmina Burana with the Boston University Tanglewood Institute.
Past season credits include his debut with Opera Columbus and Columbus Symphony Orchestra in a collaborative production of Aida as Amonasro.  Mr. Major also presented Kirke Mechem's Songs of the Slave in Boston Symphony Hall and reprised the role of Amonasro in a debut with Opera Theatre of the Rockies in their twentieth-year celebration where Mr. Major's voice was described as "honey-filled and capable of organic, dramatic expression."
Quickly gaining renowned acclaim for his proficiency in the iconic dramatic repertoire, Opera News praised Mr. Major's Escamillo as "embracing the love of the spotlight" and "never losing the strength of the vocal line."  Mr. Major has performed with Opera Saratoga as Giorgio in Catan's Il Postino, with Opera in the Heights where he gave a "sexy and despicable, full-bodied and broad" performance of the title role in Don Giovanni, with Opera Company of Middlebury where he sang the role of Germont in La Traviata, and in Montpellier, France where he performed an all-French Opera concert with Maestro Michel Plasson.  Other operatic credits include Enrico in Lucia di Lammermoor, Count Almaviva in Le nozze di Figaro, 1st Nazarene in Salome, and George Milton in Of Mice and Men.
An accomplished recitalist and concert artists, Mr. Major has been the baritone soloist in Handel's Messiah, Vaughan Williams' Five Mystical Songs, and Mendelssohn's Elijah. These works were performed with The Siena Chamber Orchestra in Italy, Sun Valley Opera in Idaho, Des Moines Symphony Orchestra, and the Michigan State University Symphony Orchestra.  Mr. Major has won numerous awards and honors on the competition circuit including 2nd Prize at the Harold Haugh Opera Vocal Competition, 1st prize at the Opera Ebony Vocal Competition, 3rd prize at the Annapolis Opera Vocal Competition, 2nd prize at the Opera at San Nicola Vocal Competition, 1st prize at Harlem Opera Theater's Vocal Competition, 1st prize at the Atlanta Music Club Vocal Competition, and an Encouragement Prize at the Palm Beach Atlantic Vocal Competition.  Mr. Major holds degrees from Morehouse College, Boston University, and Michigan State University.
Maestro Andy Anderson has distinguished himself in the world of opera and musical theatre, being universally praised for providing "solid musical support from the podium" (The Sondheim Review) and conducting with "fluidity, control, musicality and a palpable sympathy with the singers" (Kansas City Star). Based in New York, Anderson's expertise across a vast repertoire ranging from Sondheim to Wagner has elicited well-deserved critical acclaim.  "Wielding his baton like a magic wand" (The Tennessean), Anderson brings to the podium a "subtlety and care, allowing the beautiful melodies to flow in a totally idiomatic fashion and never overpowering the singers" (Opera News).
As a guest conductor, Anderson "is a find, bringing out the beauty of the score and keeping things moving and balanced" (St. Louis Post-Dispatch). It comes as no surprise that he has been in high demand across the United States, making significant contributions to the artistic output of companies including DIE FLEDERMAUS, MAN OF LA MANCHA and THE PIRATES OF PENZANCE with Amarillo Opera, AIDA, L'ELISIR D'AMORE and DIE FLEDERMAUS with Opera Idaho, TURANDOT, TOSCA, RIGOLETTO, THE MERRY WIDOW, IL BARBIERE DI SIVIGLIA, CARMEN, LA FANCIULLA DEL WEST and LA BOHÈME with Rimrock Opera, CAMELOT, INTO THE WOODS, OKLAHOMA, SOUTH PACIFIC and MY FAIR LADY with Charlottesville Opera, DIE FLEDERMAUS, IL BARBIERE DI SIVIGLIA and MADAMA BUTTERFLY, MACBETH with Raylynmor Opera, and TOSCA with Anchorage Opera. Anderson made his highly anticipated international conducting debut in 2017 conducting DON GIOVANNI with the Stara Zagora State Opera in Bulgaria.
Anderson has brought his "youthful vitality" (Kansas City Star) to a number of senior leadership roles including Artistic and Music Director of Mobile Opera where he has conducted MANON LESCAUT, WERTHER, MADAMA BUTTERFLY, THE MIKADO, LA FANCIULLA DEL WEST, DON PASQUALE, TURANDOT, SUNSET BOULEVARD, TOSCA, THE LIGHT IN THE PIAZZA and CANDIDE and Assistant Conductor of the Lyric Opera of Kansas City where he conducted THE PIRATES OF PENZANCE and IL BARBIERE DI SIVIGLIA. As Artistic Director of the Civic Opera Theatre of Kansas City Anderon conducted OUR TOWN, EVERLASTING UNIVERSE, THE MEDIUM, THE MIKADO, STREET SCENE, EDGAR, PASSION, FALSTAFF and LE NOZZE DI FIGARO.
In Maestro Andy Anderson there is "no shortage of talent on display" (Kansas City Star). A passionate conductor with an affinity for "skillfully, eliciting a lush sound from his pit orchestra and shaping the songs with the actors, rather than merely accompanying them" (The Sondheim Review), Anderson looks forward to making his company debut with Opera Ithaca this year with LE NOZZE DI FIGARO. Anderson will also return to Opera Idaho later in the year to lead their Opera in the Park, before taking the podium for their 2023 production of MACBETH. Maestro Anderson also makes his house debut with Marble City Opera in June of 2023 with Floyd's American masterpiece, SUSANNAH.