Mark Junkert
General Director
Mark joined Opera Idaho as Executive Director in 2008 and was named General Director in 2011. Hosting Opera in the Park will be his last duty as General Director. Immediately following the event Mark is going to enjoy a well deserved retirement.
Mark came from New York City and Minneapolis/St. Paul, Minnesota. In St. Paul, he was Managing Director of Skylark Opera. Concurrently, he served as Executive Director of the Martina Arroyo Foundation, a New York-based organization dedicated to training young opera singers. A native of Minnesota, Mark studied voice and opera in the Graduate School of Music at the University of Illinois, Champaign-Urbana, studying with William Warfield. He received a bachelor's degree in vocal performance from the University of Denver. 
At Opera Idaho he has directed productions of Werther, Pagliacci, Hansel and Gretel and Amahl and the Night Visitors. He has served as a judge for the Metropolitan Opera National Council District Auditions in Pocatello and Spokane, as well as for the Sun Valley Opera Vocal Competition in Seattle. Mark has lectured extensively for The Osher Institute at Boise State University, the Boise City Department of Arts & History, various area clubs and libraries, and before Met–Live in HD broadcasts and every Opera Idaho opera. Mark was awarded the 2020 Governor's Arts Award for Excellence in Arts Management.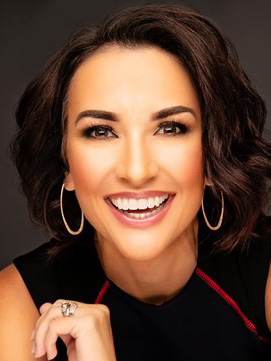 Mellisa Paul is a Boise native and award-winning broadcast professional with over 20 years of experience, spanning roles as a TV host, news anchor, meteorologist, reporter, radio DJ and television manager. Mellisa serves a dual role as KTVB's market development specialist and on-air as KTVB's lifestyle TV host. She also hosts KTVB's Keepin it Local series. 
Mellisa began blazing trails as the first full-time female radio personality at KQXR in Boise at the age of 19 and eventually found herself on camera in Boise as a meteorologist and morning news anchor. In 2010, Mellisa joined KXTV in Sacramento as a member of the weather team, forecasting for both the morning and midday newscasts. In 2012, she became the host of KXTV's lifestyle talk show, Sac & Co, and held the dual roles of both host and community liaison for the station, spearheading station initiatives and campaigns and helping raise nearly $33 million dollars for diverse philanthropic efforts, organizations and non-profits.
As a TV host, some of Mellisa's highlights include taping while dangling from the side of the world's tallest artificial climbing wall, snorkeling at Aulani Disney Resort and Spa in Hawaii, chatting with filmmaker John Lasseter at the opening of Disney's Carsland, covering the opening of Disneyland Resorts Star Wars Galaxies Edge with Harrison Ford, Mark Hamill and George Lucas, practicing martial arts with blockbuster actor Michael Rooker, sharing a glass of wine with history-making director Greta Gerwig, singing some jazz and blues with comedian Tommy Davidson, discussing hamburgers with rising country duo Smith Field and giving cough drops to the Goo-Goo Dolls.
Mellisa has been recognized by both the broadcast and public relations industry, receiving two Emmy Awards, multiple Idaho Press Club awards, named one of Idaho's Accomplished and Under Forty by the Idaho Business Review, honored by The National Association of Women Business Owners Sacramento with an Outstanding Women Lead 'Spotlight' award, as well as many other PR and broadcast news honors.
Mellisa graduated from Boise State University with a Bachelor of Arts in Theater and received her certification in Broadcast Meteorology from Mississippi State University. Mellisa also attended the Oxford School of Drama in Oxford, England where she specialized in Shakespearian Acting. She also represented the state of Idaho at the 2000 Miss America pageant.
She happily resides in Boise with her charming husband, two rambunctious daughters and a couple of ridiculously cute Boston Terriers.