Mark Junkert
General Director
Mark joined Opera Idaho as Executive Director in 2008 and was named General Director in 2011. He came from New York City and Minneapolis/St. Paul, Minnesota. In St. Paul, he was Managing Director of Skylark Opera. Concurrently, he served as Executive Director of the Martina Arroyo Foundation, a New York-based organization dedicated to training young opera singers. A native of Minnesota, Mark studied voice and opera in the Graduate School of Music at the University of Illinois, Champaign-Urbana, studying with William Warfield. He received a bachelor's degree in vocal performance from the University of Denver. At Opera Idaho he has directed productions of Werther, Pagliacci, Hansel and Gretel and Amahl and the Night Visitors. He has served as a judge for the Metropolitan Opera National Council District Auditions in Pocatello and Spokane, as well as for the Sun Valley Opera Vocal Competition in Seattle. Mark has lectured extensively for The Osher Institute at Boise State University, the Boise City Department of Arts & History, various area clubs and libraries, and before Met–Live in HD broadcasts and every Opera Idaho opera. Mark was awarded the 2020 Governor's Arts Award for Excellence in Arts Management.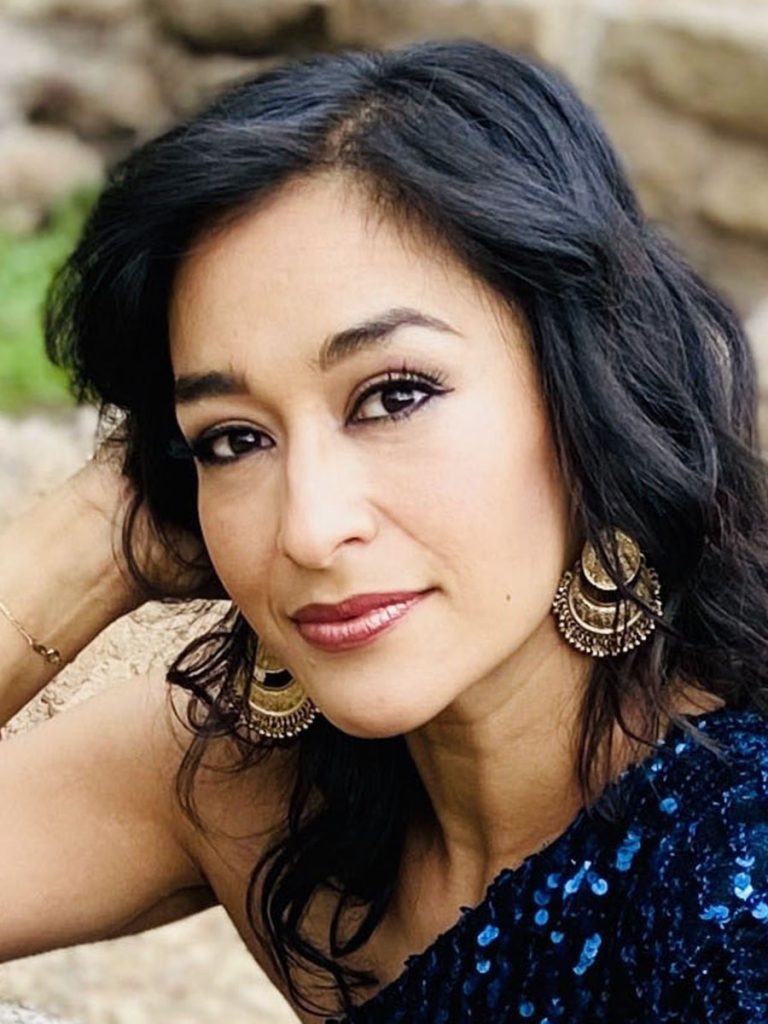 cecilia violetta lópez
Artistic Advisor
Cecilia, soprano, made her Opera Idaho debut as Gilda in Rigoletto, 2014. With Opera Idaho she performed her signature role of Violetta in La Traviata, 2016; appeared as Hannah Glawari in The Merry Widow, 2021; and debuted in the title role in Manon, 2019; Maria in West Side Story in Concert, 2018; and Adina in L'elisir d'amore, 2017. 
Cecilia, a Mexican-American native of Rupert, Idaho, got her musical start at a young age singing mariachi music that she learned from her mother. She earned a Bachelor of Music degree (vocal performance) from the University of Nevada, Las Vegas in 2011. She has received accolades for her performances from The New York Times, The Washington Post, has been featured on NPR, Idaho Public Television, Univision and Telemundo, and many other news outlets across the country. She has become a voice for her art form and constantly shares the story of her Idahoan roots, humble upbringing, hard work and career's trajectory. She is now on the artist roster of the Metropolitan Opera, has sung at Carnegie Hall, she has an exhibit at the Idaho State Museum and an additional exhibit at the Minidoka County Historical Society Museum in her hometown of Rupert. USA Today named Cecilia one of Idaho's Top 10 Most Influential Women of the Century. Cecilia is also the recipient of an Idaho State Concurrent Resolution honoring her life as an Idahoan and her work in the world of opera.
Opera News has named Cecilia Violetta López one of opera's "25 Rising Stars." The singing actress is constantly praised for her "alluring voice and incredible range" (Washington Times). She has received accolades for her signature role of Violetta in La traviata, which she has performed countless times throughout North America. Critic, James Jorden, exclaimed "she is a Violetta fully-formed and, I think, ready for the great stages of the world." She has now performed the role with Minnesota Opera, Opera Colorado, Opera Tampa, Ash Lawn Opera, and Virginia Opera. Cecilia made her European début as Norina in Don Pasquale with Zomeropera in Belgium, for which Klassiek Centraal exclaimed: "She turns out to be the revelation of the show and wins over the audience with her funny rendition, irresistible charm, and [she is] natural in the different vocals."