Friday, April 22, 2022 at 7:30 PM
Sunday, April 24, 2022 at 2:30 PM
The Egyptian Theatre
Music by Jake Heggie (sung in English)
Libretto by Terrence McNally 
Based on the book of the same name by Sister Helen Prejean, C.S.J.
Content Advisory: Please be advised that this opera opens with a scene containing nudity and simulated sexual violence. The opera contains explicit language and mature themes. Not recommended for a young audience.
Now one of the most performed American operas of all time, Jake Heggie's first opera Dead Man Walking was commissioned by and premiered at San Francisco Opera in 2000. Dead Man Walking is based on a 1993 memoir of the same name by Sister Helen Prejean, which was subsequently made into an Oscar-winning movie starring Susan Sarandon and Sean Penn. It is a heart-wrenching story of grief, grace and redemption, recounting Sister Helen's courageous struggle to provide spiritual guidance to a condemned Louisiana murderer in the months leading up to his execution.
Heggie has become the leading living American composer of operas, having also written The End of the Affair, Three Decembers, Moby Dick, If I Were You and It's a Wonderful Life. Sara Jobin (most recently Evgeny Onegin, 2015) returns to conduct. Director David Radamés Toro, who has staged Dead Man Walking for Minnesota Opera, makes his Opera Idaho debut.
Place: Louisiana
Time: 1980s
Prologue: A teenage boy and a teenage girl are parked near a secluded lake at night, on a date. They have the radio on in their car, and are making out to its music. The De Rocher brothers, hiding nearby, emerge from the shadows, quietly. One turns the radio off; the two brothers attack the teens. Anthony grabs the boy, who begins struggling; Joseph attacks the girl and begins to rape her. The boy continues struggling until Anthony shoots him once, at the base of the skull, execution-style; this causes the girl to scream. In a panic, Joseph stabs her until she is silent.
Act 1
Scene 1: Hope House, Sister Helen's mission, run by the Sisters of Saint Joseph of Medaille
Sister Helen, with the aid of some of the other sisters, is teaching the children a hymn; this hymn, "He Will Gather Us Around", becomes Helen's leitmotif during the course of the opera. After the children leave, Helen reveals to her colleagues that she has heard from an inmate on death row with whom she has been corresponding. He has asked her to be his spiritual adviser through his execution, and she has decided to accept. The sisters are shocked, warning Helen of the dangers of her position, but she is firm.
Scene 2: The drive to the prison
Helen drives to Louisiana State Penitentiary (Angola) and muses on her acceptance of De Rocher's request. She is stopped by a motorcycle policeman for speeding, but he lets her off with a warning after a short humorous soliloquy; "I never gave a ticket to a nun before. Gave a ticket to an IRS agent once… got audited that year. Tell you what…"
Scene 3: Angola State Prison
Helen arrives at the prison and is met by Father Grenville, the prison chaplain, who conducts her inside.
Scene 4: Father Grenville's office
Father Grenville criticizes Sister Helen's choice to work with De Rocher, claiming that the man is unreachable; he tells her that she's in over her head. Helen responds that it is her duty to attempt to help the man. Father Grenville leaves her to meet with Warden Benton, who asks many of the same questions and also criticizes her decision. He conducts her to Death Row to meet with De Rocher.
Scene 5: Death Row
Warden Benton and Sister Helen walk through Death Row to reach the visiting room. They're heckled by the inmates (chorus) who in turn shout profanities at her and ask her to say prayers for them.
Scene 6: Death Row visiting room
Warden Benton conducts De Rocher into the visiting room. He is friendly and easy-going. They converse; he asks her to speak at the pardon board hearing on his behalf to have his sentence commuted to life. He seems convinced that she will not return to help him; she assures him that such is not the case.
Scene 7: The pardon board hearing
Sister Helen is present with De Rocher's mother and two of his younger brothers, who plead with the pardon board on his behalf. One of Joseph's victims' parents lashes out at her in anger.
Scene 8: The courthouse parking lot
The four parents of De Rocher's victims speak angrily to his mother and to Sister Helen, who tries to calm both sides. The parents accuse her of not understanding their pain and sorrow. Word comes from the pardon board; De Rocher has not been granted commutation. Barring intercession from the governor for clemency, he is to die for his crime.
Scene 9: Death Row visiting room
De Rocher is convinced that Helen has abandoned him; she enters, late, and tells him that she has not and will not. He is angry and rejects all her suggestions to confess and make peace with his actions. The warden enters and tells Helen to leave at once.
Scene 10: The prison waiting room
Helen is trying to find money to buy food from the vending machine, having forgotten to eat. She begins to hear the voices, in her head, of the parents, the children at Hope House, Father Grenville, the motorcycle policeman, Warden Benton, and her colleagues, all telling her to stop trying to help De Rocher. The warden enters to tell her that the governor has refused to act to save him, and gives Helen some money for the machine. She stands for a moment, then faints.
Act 2
Scene 1: Joseph De Rocher's prison cell
A guard enters and tells De Rocher, who is doing pushups, that his execution date has been set for August 4. The guard leaves; Joseph muses on his fate.
Scene 2: Sister Helen's bedroom
Helen wakes up in terror from a nightmare, alarming Sister Rose, who begs her to stop working with De Rocher. Rose reminds her that she has not slept well since she began helping him. Helen says she cannot; the two women pray for the strength to forgive De Rocher.
Scene 3: Joseph's cell
It is the evening of the date set for the execution. De Rocher and Sister Helen are talking; they discover they share a common love for Elvis. For the first time he admits that he is afraid. She reassures him, urging him to confess and make peace with what he has done; again he refuses. The warden enters and informs them that his mother is there to see him.
Scene 4: The visiting room
Mrs. De Rocher and her two younger sons have arrived. Joseph visits with them, and tries to apologize; she does not hear him, preferring to believe to the end that he is innocent. She complains that she baked him cookies, but was not allowed to bring them in. She asks Helen to take a last picture of the four of them together with the camera in her purse. The guards lead Joseph away; she looks after him, reminiscing, near tears, eventually losing control. She thanks Helen for all that she has done; Helen promises to take the cookies for her.
Scene 5: Outside the Death House
Helen speaks with the victims' parents. One of them, Owen Hart, takes her aside and confesses that he is less sure of what he wants now than he was; he tells her that he and his wife have separated due to the stress they have felt. Helen tries to console him; they agree to part as "Fellow victims of Joseph De Rocher".
Scene 6/7: Joseph's holding cell
Helen and De Rocher converse for the last time; she asks him to confess to the murders. This time, something in him snaps; he breaks down and tells her the entire story. He expects Helen to hate him; instead, she says she forgives him, and that she will be "the face of love" for him. He thanks her. Father Grenville enters and begins the final preparations for the execution.
Scene 8: March to the execution chamber/The execution chamber
Guards, inmates, the warden, the parents, the chaplain, and protesters assembled outside the prison sing the Lord's Prayer as Sister Helen reads a passage from the book of Isaiah. They approach the death chamber, and Helen is separated from De Rocher. The warden asks if he has any last words; he says he does, and asks forgiveness from the parents of the murdered teenagers. The warden gives the nod, and the execution proceeds. De Rocher dies thanking Helen once again for her love; the opera ends as she stands over his body and sings her hymn one last time.
Finnish-American baritone Timothy Mix is making his Opera Idaho debut in the role of Joseph De Rocher, which he performed with Opera Delaware in 2019. He has appeared with San Francisco Opera, Santa Fe Opera, Opera Theatre of Saint Louis, Opera Santa Barbara, Opera Grand Rapids, and more. Productions include Das Rheingold, Il Barbiere di Siviglia, Carmen, Dr. Atomic, le Coq d'Or, La bohème, The Elixir of Love, Tosca, Aida, Madama Butterfly, Rigoletto, La Traviata, Eugene Onegin, Turando, Lucia di Lammermoor, Don Giovanni.
Mezzo-soprano Elise Quagliata is making her Opera Idaho debut in the role of Sister Helen Prejean. A frequent interpreter of contemporary, American music, Quagliata has sung the role of Sister Helen Prejean in Dead Man Walking in six productions. She has sung many productions, including the New York City Opera world tour of Carmen in North America, Europe, Asia, and the Middle East. Other notable opera roles include Mrs. Lovett in Sweeney Todd, Maria in Maria de Buenos Aires, Jo in Little Women, Olga in Eugene Onegin, and Suzuki in Madama Butterfly.
https://www.elisequagliata.com/
Canadian-American mezzo-soprano Stephanie Weiss is making her Opera Idaho debut in the role of Mrs. Patrick De Rocher. Along with operatic and orchestral concert repertoire, Stephanie is an avid performer of art song and new music. She has performed recitals in the US, France, Germany, Switzerland, and Australia. Notable performances include Der Rosenkavalier, Carmen, La bohème, Die Walkürie, Die Zauberflöte, Lakmé, Le nozze di Figaro, Il barbiere di Siviglia, Dido and Aeneas, Elektra, Lady Macbeth of Mtsensk.
https://musicdancetheatre.asu.edu/profile/stephanie-weiss
Soprano Shawnette Sulker is making her Opera Idaho debut in the role of Sister Rose. Recent operatic roles include Floralba (Messalina by Pallavicino); Die Königin der Nacht (Die Zauberflöte); Amore (Orfeo ed Euridice); Pip (Heggie's Moby Dick). Shawnette has sung with the San Francisco Opera, Mark Morris Dance Group, American Bach Soloists, Hawaii Opera Theatre, Opera Memphis, Eugene Symphony, Oakland Symphony, Union Avenue Opera, Opera Naples, Pacific Opera Project, Santa Rosa Symphony, Opera San Jose, West Edge Opera, and the Natchez Opera Festival.
https://www.shawnettesulker.com/  
Tenor Steve Sanders is making his Opera Idaho debut in the role of Father Grenville. Steve first performed the role with Tulsa Opera in 2012. He has performed with many opera companies, including New York City Opera, Wolf Trap Opera, Opera Theatre of Saint Louis, Opera Boston, Chautauqua Opera, Austin Lyric Opera, Des Moines Metro Opera, Amarillo Opera, and the Opera Institute at Boston University. Productions include Falstaff, Norma, Idomeneo, Die Fledermaus, Nixon in China, Galileo Galilei.
https://sing.okstate.edu/ensembles/opera/93-pages/346-steve-sanders-bio
Baritone Brian Montgomery is returning to Opera Idaho as George Benton. He last performed the title role in our 1993 production of Rigoletto. Brian has performed with opera companies throughout the world, including the Metropolitan Opera, Lyric Opera of Chicago, Arena di Verona, Bavarian State Opera, Hamburg State Opera and Stuttgart Opera. Productions include Lucia di Lammermoor, Don Carlo, La Traviata, Così fan tutte, Romeo et Juliette, La bohème, Don Pasquale, Otello, Madama Butterfly, I Pagliacci, Der Freischütz, The Love for Three Oranges.
http://harwood-management.com/montgomery.html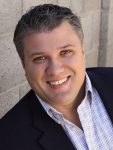 Tenor Andrew Peck completed his Master's degree at University of Houston in 2009 and his Doctorate in Vocal Performance at Arizona State University (ASU). Andrew participated in the Mini-Magic Flute as part of Opera Idaho's outreach program and sang in our productions of Carousel in concert (2011), The Ballad of Baby Doe (2012), La bohème (2012), Fallstaff (2012), Susannah (2013), Die Fledermaus (2016) and A Streetcar Named Desire (2018). He is currently the music teacher at Renaissance High School in Meridian.
https://www.westada.org/domain/8406
Mezzo-soprano Michele Detwiler has sung over thirty roles with regional companies on the West Coast. Since moving to Boise Idaho in 2007 she has performed nearly a dozen characters with Opera Idaho, including Siebel (Faust), Tisbe (La cenerentola), Bloody Mary (South Pacific), Suzuki (Madama Butterfly), Augusta (The Ballad of Baby Doe), Mother (Hansel & Gretel), Dinah (Trouble in Tahiti), Anna (The King and I), Maddalena (Rigoletto), and Third Lady (Die Zauberflöte). She has sung with Sacramento Opera, MidAtlantic Opera, San Francisco Lyric Opera, and many others.
https://www.micheledetwiler.com/
Baritone Jason Detwiler returns to Opera Idaho for his 36th production in the role of Owen Hart. With nearly sixty roles to his credit, Jason has performed nationally with San Diego Opera, Virginia Opera, Wichita Grand Opera, Opera Santa Barbara, Opera Parallèle, Syracuse Opera, Sacramento Opera, Shreveport Opera, Inland Northwest Opera, Vallejo Symphony Orchestra, the American Philharmonic Sonoma County, the Idaho State-Civic Symphony, the Boise Philharmonic & Master Chorale, Boise Baroque, in France with the Opéra Théâtre d'Avignon, and many others.
https://www.jasondetwiler.com/
Soprano Sara Stejskal is making her Opera Idaho mainstage debut in the role of Kitty Hart. She was most recently seen as The Mother in Amahl and the Night Visitors with Idaho Falls Opera and soprano soloist for Théodore Dubois' The Seven Last Words of Christ at St. John's Cathedral in honor of their Centennial. Sara has sung throughout the world. Roles include Contessa Almaviva (Le nozze di Figaro), Donna Anna (Don Giovanni), Konstanze (Die Entführung aus dem Serail), Sieglinde (Die Walküre), and Brangäne (Tristan und Isolde).
https://www.sarastejskalsoprano.com/
Grammy-nominated Conductor Sara Jobin is returning for her sixth production with Opera Idaho. From Anchorage to Avignon and Szeged to Shanghai, she has championed American composers and worked with singers at all levels, from community choruses to Wagnerian soprano Nina Stemme. She has led from the podiums of San Francisco Opera, LA Opera, Arizona Opera, Pittsburgh Opera, Baltimore Lyric Opera, Opera Santa Barbara, Opera Carolina, Anchorage Opera, Opera Delaware, Toledo Opera, and the Armel Opera Festival in Hungary and France.
Mexican-Puerto Rican Stage Director David Radamés Toro, who assistant staged Dead Man Walking for Minnesota Opera, is making his Opera Idaho debut. He has worked at companies including the Wexford Opera Festival, Washington National Opera, Cincinnati Opera, Central City Opera, Opera Saratoga, Pittsburgh Festival Opera, and Opera Neo. An admirer of modern era opera, David has directed Glory Denied and Flight, as well as assisting on world premieres Today It Rains, Dinner at Eight, The Shining, and A New Kind of Fallout.
Jen Gorman grew up in Boise where she received her early training with Lloyd Carlton and Lisa Moon prior to joining Idaho Dance Theatre. After graduating from the University of Notre Dame with a degree in accounting she danced with various companies in the Bay Area, Chicago, and New York City.  She served as Assistant Choreographer and principal dancer in Show Boat with Washington National Opera and The Dallas Opera. She was the dance captain in Salome (Washington National Opera and The Dallas Opera) as well as in A Flowering Tree (Chicago Opera Theater).  Jen performed as Clo Clo in The Merry Widow, directed and choreographed by Susan Stroman, at the Lyric Opera of Chicago.  Other favorite performance experiences include puppeteering in The Magic Flute with Washington National Opera, playing the role of Miss Orrington in Black Ballerina with Fleetwood Jourdain Theatre, as well as dancing in Norma, directed by Anne Bogart and choreographed by Barney O'Hanlon, at Washington National Opera.  Jen is passionate about facilitating positive and confident movement experiences for everyone.  She is the founder of Wellness In Motion LLC, now located in Boise, Idaho, where she teaches Pilates, yoga, and strength training for people with scoliosis, spinal fusions, and other back care concerns.