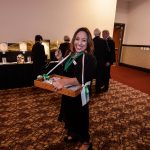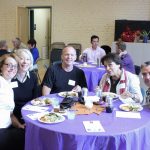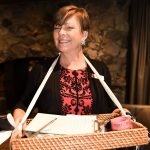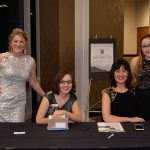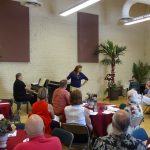 Volunteer Appreciation Event
The Volunteer Appreciation Event is an annual event in which the staff gives back to our wonderful volunteers. We are a small staff and often rely on the kindness of those willing to donate their time to help us throughout the year. This event is also a great way for us to welcome new volunteers to Opera Idaho as we talk about our plans for the season and possible upcoming volunteering opportunities. Of course, we will also have a special performance from one or more of our Resident Company members.
Would You Like to Volunteer?
Become a part of the magic! Opera Idaho is looking for Opera lovers who want to work behind the scenes and volunteer to help bring the Opera to life!
As an Opera Idaho volunteer, you will have the opportunity to…
Attend a volunteer kick-off event in the early fall
Participate in committees
Attend volunteer socials
Attend and assist at Opera Idaho special events
Plan signature events and fundraisers
Assist with various office tasks
Meet international opera stars
Set and achieve goals for the opera
If you are interested in becoming a volunteer, please fill out the Volunteer Information Form at the bottom of this page.
Volunteer of the Year
Once a year, the staff chooses a volunteer that goes above and beyond to help wherever needed.
2019-2020 Bae Emilson
2018-2019 Heather, Casidee & Abygail Ballantyne
2017-2018 Carla Fromm & Ellen McKinney
2016-2017 Susan Jones
2015-2016 Ivana Gigante
2014-2015 Regina Montenegro
2013-2014 Rose-Marie & Max Bearden and Alize Norman
2012-2013 Vicke Lee
2011-2012 Mike Stanton
2010-2011 Trish Ebsworth and Marvin Hansen
2009-2010 Dan Monasterio & Eric Jones
2008-2009 Jimsi Kuborn and Stan Fornander
2007-2008 Bernadette Bonaminio
2006-2007 Leslie Garrett
Thank You to Our Volunteers!
Last season was very successful for Opera Idaho, and that is in large part due to our dedicated group of local volunteers.
Bret Amideo
Naomi Aylward
Casidee Ballantyne
Heather Ballantyne
Rose Marie & Max Bearden
Phoebe J. Boelter
Robert Bracco
Marty Brookman
Jessa Cady
Willis Carr
A'shanti Coleman
Mary Cook
Ilona Copeland
Elaine Crawford
Glenna Crawforth
Mark Desman
Anna Detwiler
Nanette Duncan
Joan & Phil Ehrstein
Bae Emilson
Stan Fornander
Leslie Garrett
Patty Hagedorn
Brett Hamilton
Kay Hardy
Sue Hebert
Lisa Hecht
Don Hendrickson
Myuki Henry
Geoffrey Hill
Helena Howell
Christopher Huntley
Rebecca Jauquet
Eric Jones
Sue Jones
Susan Jones
Tim Judy
Thomas J. Katsilometes
Effie Kaufman
Vicki Kreimeyer
Martha Lane
Larry Leasure
Vicke Lee
Marina Lukyantseva-Haworth
Carol MacGregor
Barbara Martin-Sparrow
Lynne Mattison
Ellen McKinney
Christopher H. Meyer
Lee Miller
Dan Monasterio
Regina Montenegro
Carol Montgomery
Carol Nie
Krista Niswander
Gizella O'Neil
Andy Owczarek
Rob Perez
Dan Popkey
Karla Rosa
Laura C. Rushing-Raynes
Eva Schlosser
Laura C. Simic
Jeffrey Smith
Thomas J. South
Roger Sparrow
Roger Sparry
Nancylee Summervill
Pamela Thomas
Michael Treinen
Anita Weissberg
Bill Wilkinson
George Wing
Janny Wing
Shawna Yant
Janell Zuckerman 
We routinely acknowledge our volunteers in printed materials – if you do not want to be listed, please let us know as well.